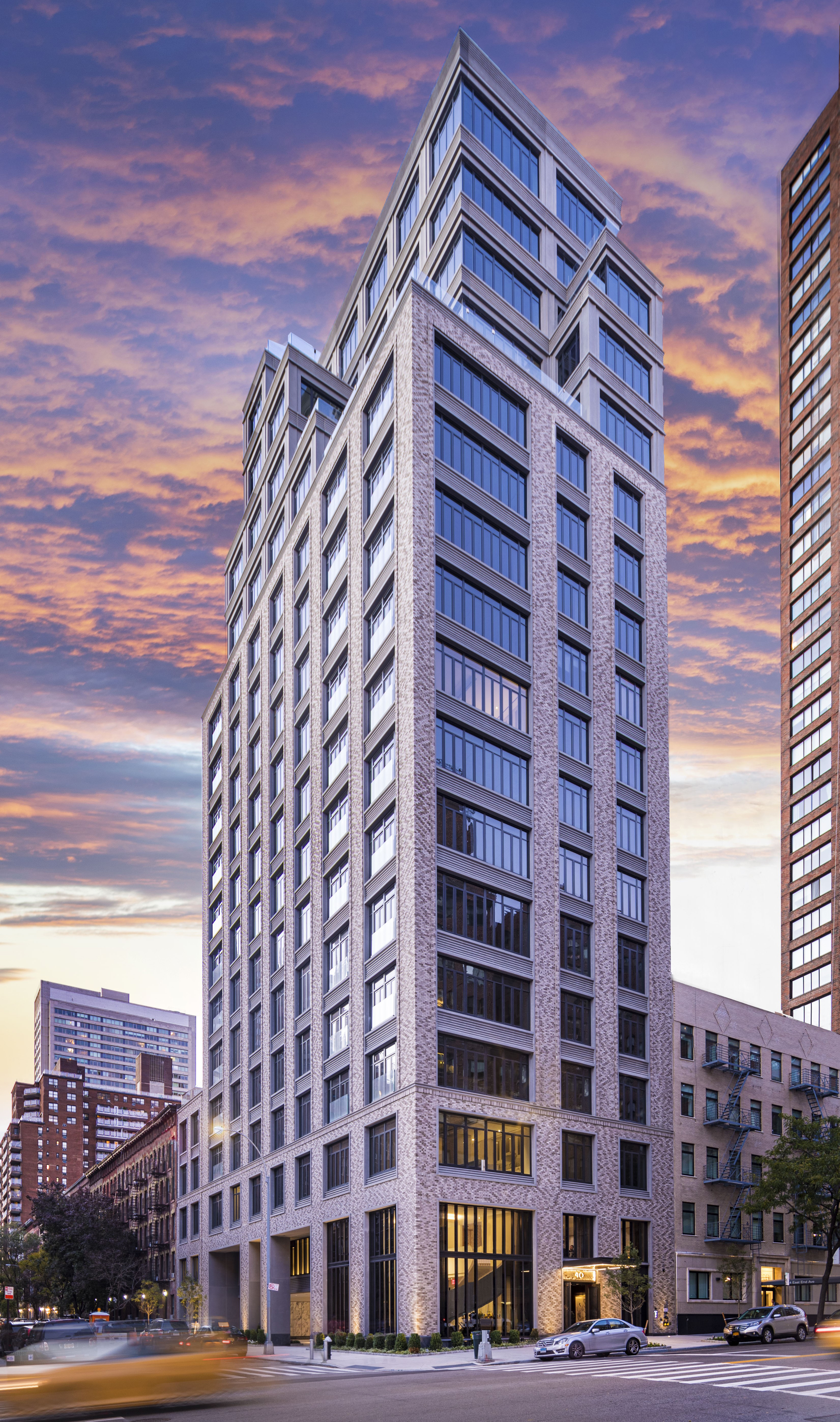 Lightstone presents a new boutique condominium building with only 28 residences in one of the most charming residential enclaves in Manhattan: 40 East End Avenue. In this dynamic collaboration with Gerner Kronick & Valcarel Architects and Deborah Berke Partners, Lightstone transcends the condominium status quo with the curated creation of nuanced individual residences designed to be true homes.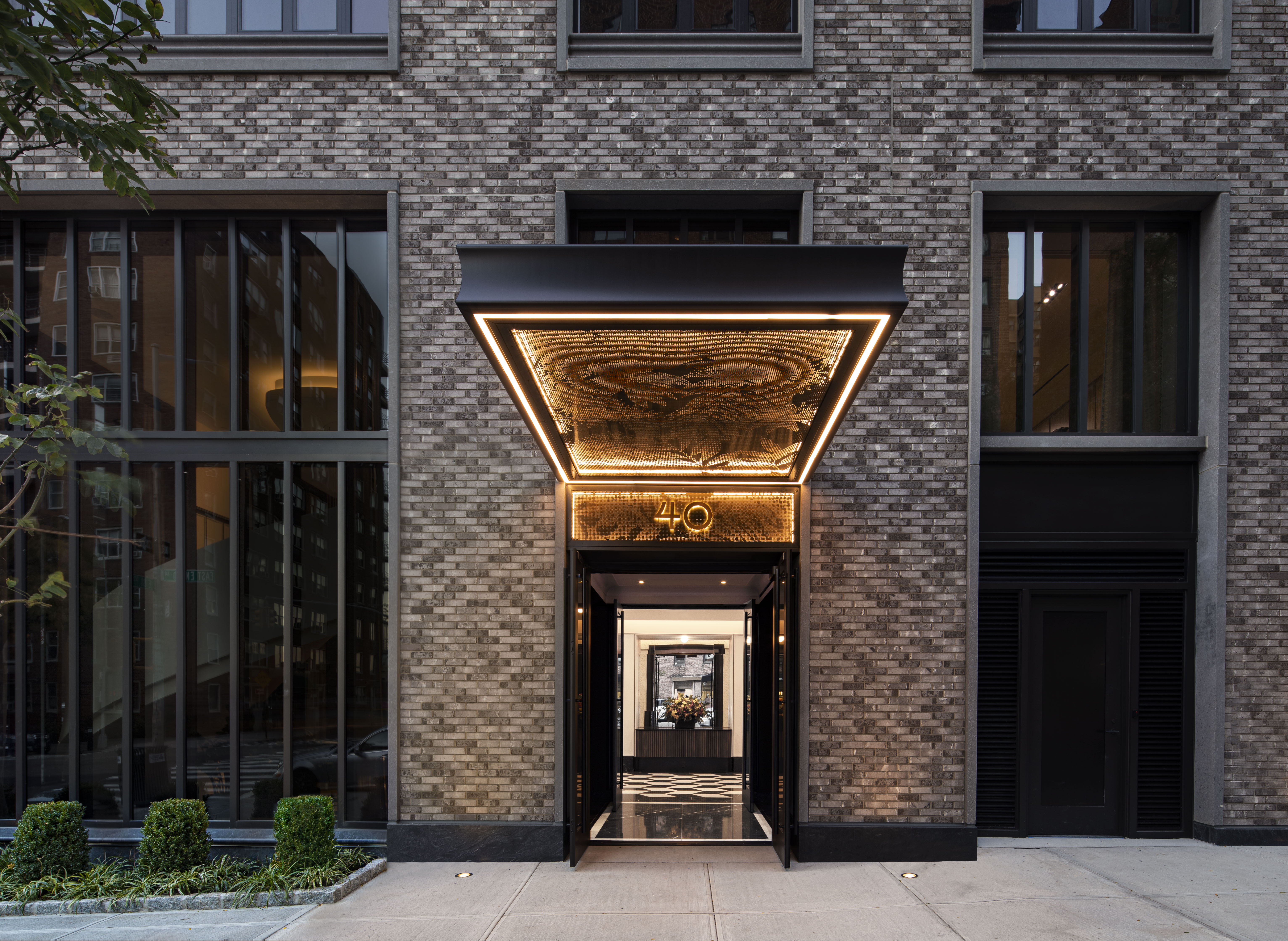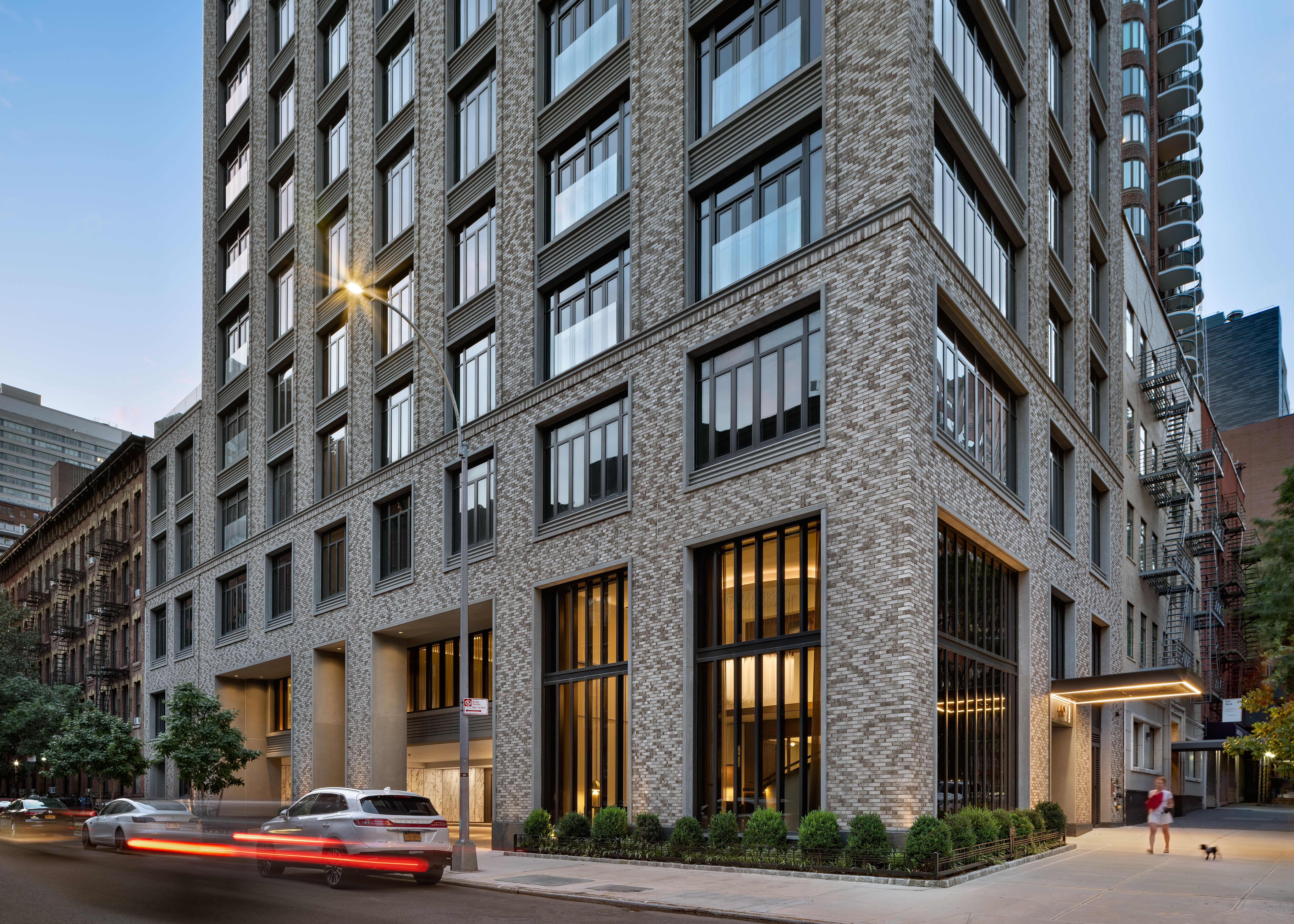 The design of 40 East End is a modern interpretation of local historic architecture. There is a timeless style to its composition and use of texture, mass, and light. Elegant detailing on the façade includes charcoal-toned brick patterning and tailored hand-cast ornamentation. Double-height windows at the street level allow for a welcoming connection with the quiet tree-lined streets, while a Porte Cochère ensures vehicular privacy at the discreet, covered secondary entrance.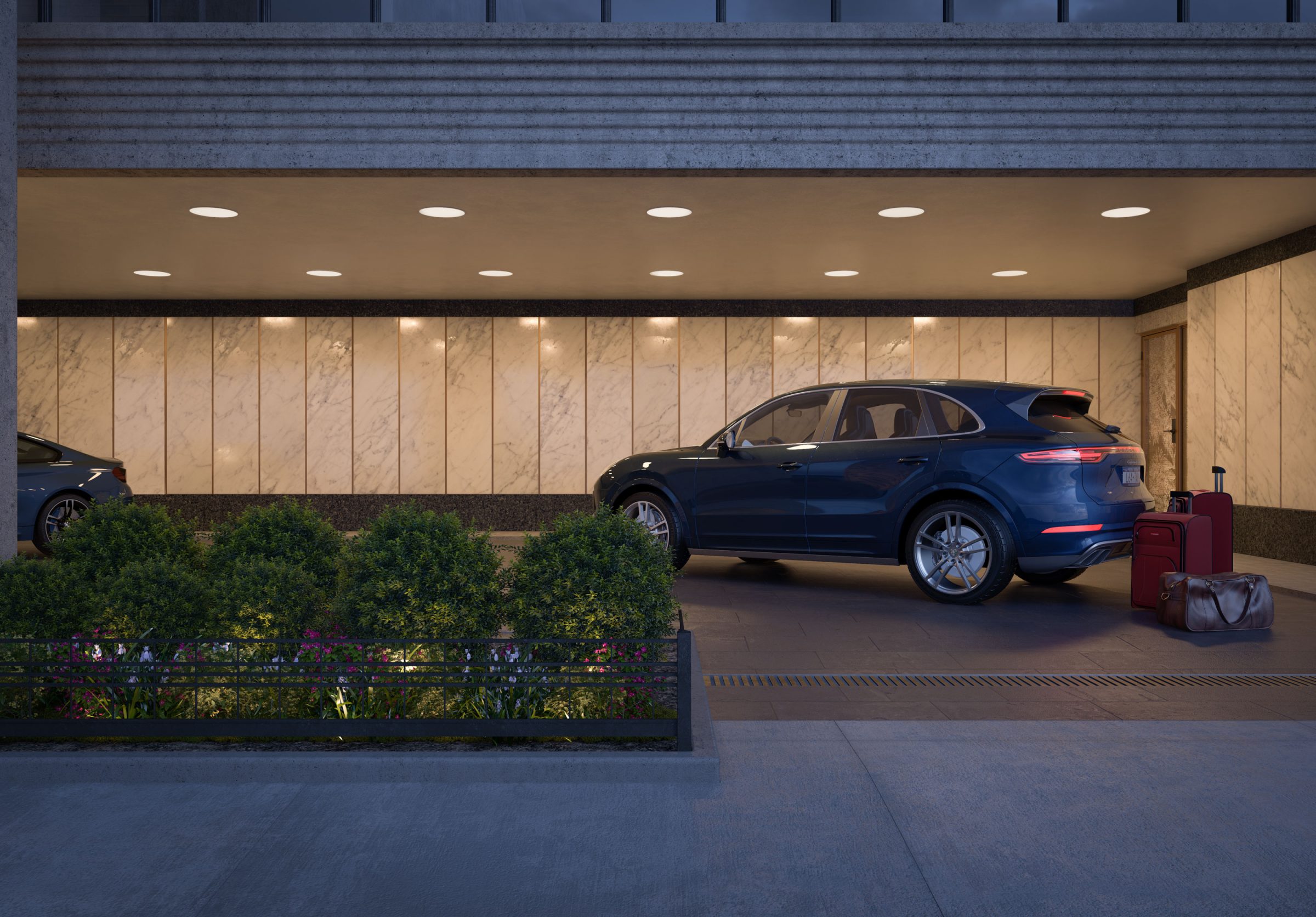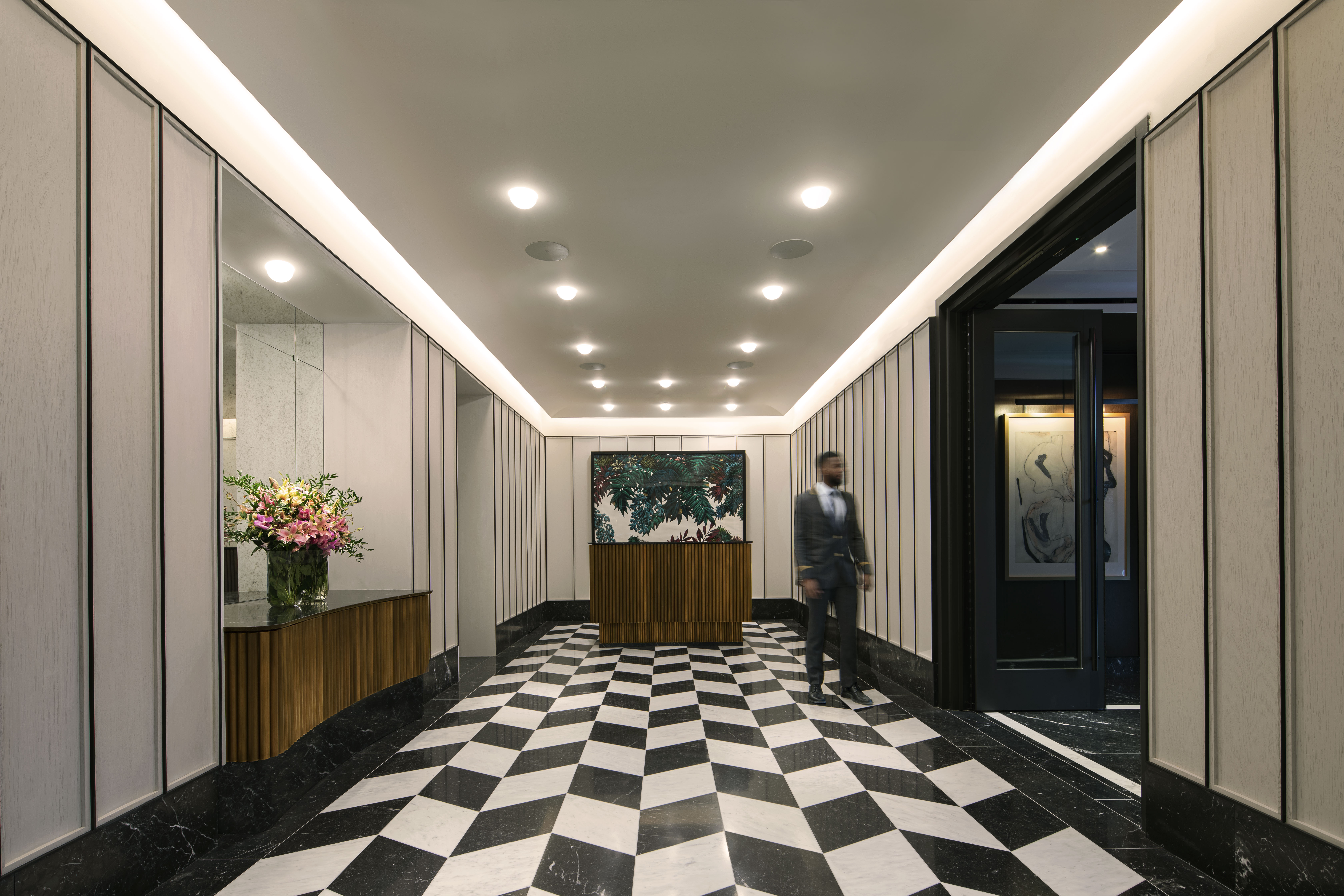 40 East End residents are immediately welcomed into a sophisticated ambiance: chevron-patterned marble floors; walls of cerused white oak paneling with bronze inlay; and a stunning concierge desk that serves as a stylish focal point. Behind the desk, commissioned artwork by Parisian painter Julien Colombier portrays the lush foliage found at nearby Carl Schurz Park.  
The adjacent double-height Parlor Lounge features a custom chandelier and a curved staircase clad in marble and bronze.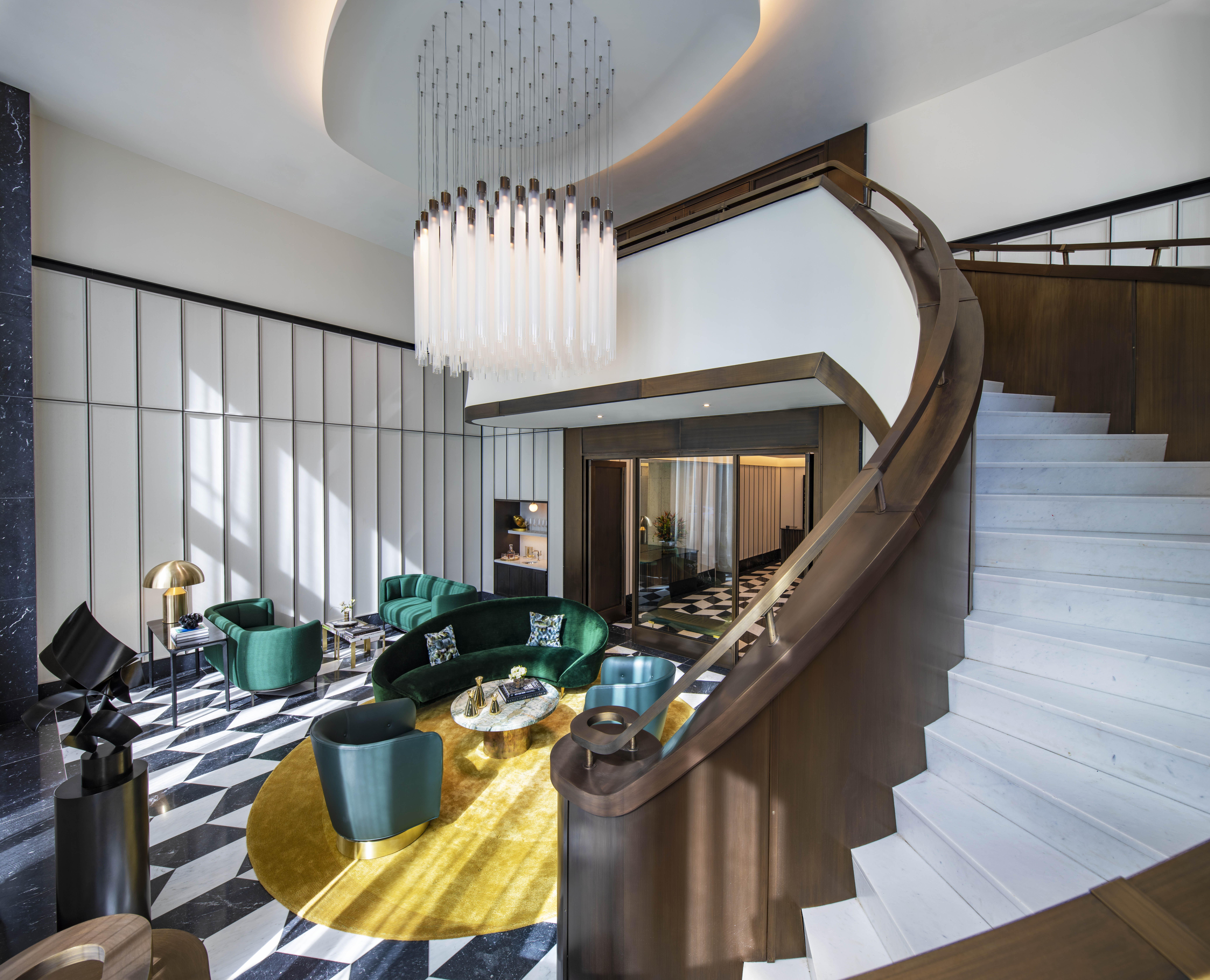 The most striking façade detail is the remarkable scale and proportion of the casement windows that enhance every residence. Many homes are fitted with Juliet balconies overlooking the Manhattan skyline and the East River. Select residences also enjoy spacious open-air terraces providing private indoor-outdoor living areas.