3 Incredible Art Attractions in the Upper East Side
New York City's Upper East Side is widely known for its art scene. It is home to some of the most impressive museums in the world, with collections that span continents, genres, and eras.
From world-renowned museums to hip independent galleries, this neighborhood has it all, along with Upper East Side luxury New York condos that fit the bill.
When you live at Upper East Side condominiums, you'll have easy access to the multitude of art attractions this posh borough of Manhattan has to offer.
Metropolitan Museum of Art
A mile due west of 40 East End luxury New York condos on the edge of Central Park lies the Met, one of the world's best-loved museums. About 17,000 people come through its doors every day to enjoy the works that fill this Beaux-Arts-style building.
The Upper East Side's Metropolitan Museum of Art is known for its world-class art collections, astounding architecture, and fun. Here, you'll find art that spans eras – flints from around 300,000 BC, an ancient Egypt exhibit, and antique furniture in the American wing.
The Met also has a number of programs for both children and adults, including teen art programs and a residency for artists committed to social change. When you've seen enough Monet, head up to the rooftop bar-café, which has stunning views of Central Park – who knows, you may even spot some Upper East Side condominiums from here.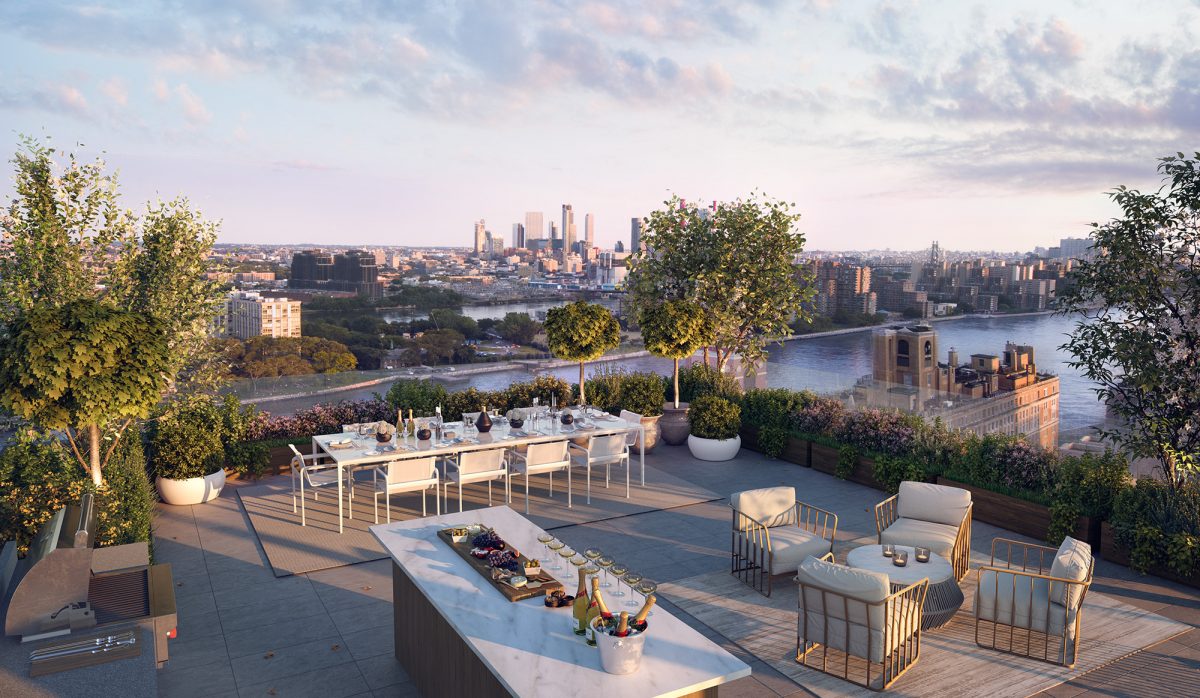 Guggenheim Museum
The Solomon R. Guggenheim Museum sits in one of the most unique buildings in the city, a cylindrical structure that serves as an ode to its purpose: a hub for art, ideas, and innovation. Named a National Historic Landmark in 2008, the building alone draws visitors from around the world.
Besides the incredible architecture, the Guggenheim has diverse collections of art. Like many American museums, the Guggenheim was established to preserve the private collection of its founder, opening its doors to the public in the mid-1900s. The Guggenheim is home to mostly non-objective – abstract, geometric – art, like that of Kandinsky.
It's no surprise that art aficionados gravitate toward Upper East Side condominiums, with their proximity to the most extensive and diverse exhibits in the city.
Sotheby's
Looking for art to cover the walls of one of our luxury New York condos? Sotheby's gallery and auction house buys, sells, and exhibits art from around the world. As one of the top things to do in Upper East Side for art lovers, Sotheby's has 80 locations in 50 countries.
Fortunately for residents of Upper East Side condominiums, one of those is right around the corner. At their uptown New York City location, you can get a taste of the art they collect – and a perfect cappuccino and warm panini at their on-site café, the Sant Ambroeus Coffee Bar.
The auction house hosts regular events, including lectures, receptions, and wine tastings. These give visitors and potential buyers a chance to learn about both the works of art and the interesting people that own them.
Sotheby's is on the river side of the Upper East Side, 10 blocks south of our luxury New York condos.
These three incredible art attractions, located just a short distance from our luxury New York condos, are a great place to start your art crawl. With so many renowned galleries by our Upper East Side condominiums along the river, you'll have a tough time choosing where to begin. For information and availability, give us a call today at 212.682.4033.
Journal Archive