Historic Residential Architecture in the Upper East Side
Architecture in the Upper East Side, near our luxury New York condos, spans hundreds of years of styles and designs many of them preserved and restored today.
This area of the city is known in particular for its urban residential architecture, including brownstone row houses, upscale townhouses and 20th century mansions.
While the rest of the city is getting smaller and taller, the Upper East Side remains an emblem of its architectural history, an ode to the post-Civil War development that occurred in the area.
Brownstones
New York City is known for its 19th-century brownstones – brick homes with a stone facing. The area around Upper East Side condominiums is home to a number of these characteristic buildings.
Venture down 61st street to see these classic brownstones, some of them five storys tall.
Townhouses and Pre-War Residential Buildings
The Upper East Side is one of the few areas in New York City that still has large, pre-war residential buildings with high ceilings and arched windows. Due to their historic value, these buildings have been restored for years and years.
The district has a number of townhouses that have also retained their original architecture, though most have been gutted and modernized.
Head down Henderson Place, a quaint East River street just five short blocks north of 40 East End's luxury New York condos, to view a row of 24 cherry-red brick townhouses that will take you back to an older, charming New York City.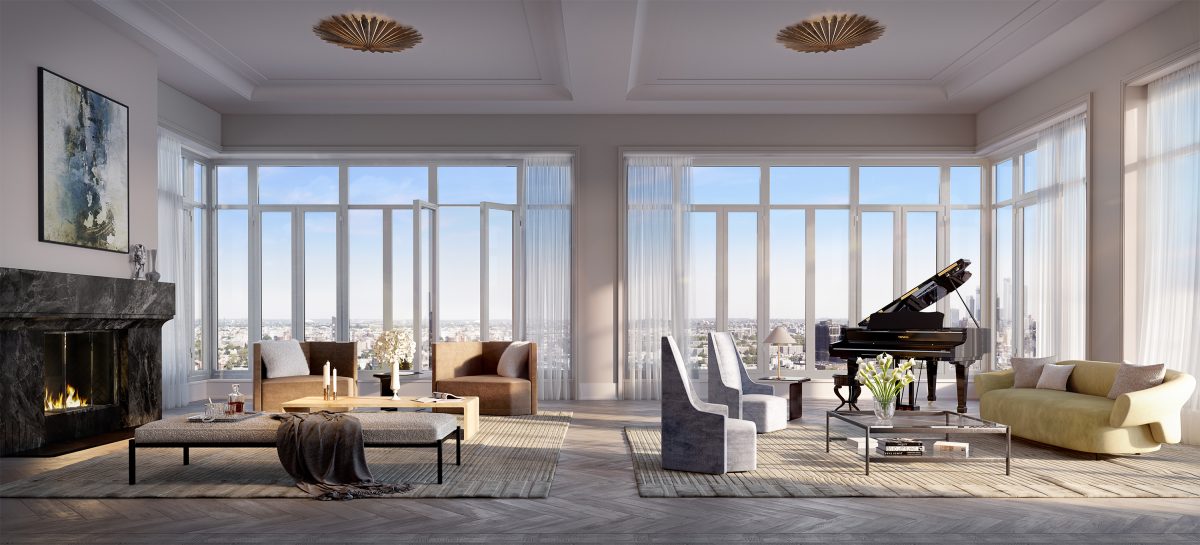 Mansions
The Upper East Side has many mansions, some dating back hundreds of years. These mansions exude old-world charm, and are part of what give this opulent neighborhood its character. Journey east on 64th Street from Central Park to view some of these architectural wonders.
Many of these mansions have been restored and added to, now housing world-renowned museums. The Frick and the Cooper-Hewitt Design Museum are just two examples.
Architecture at our Upper East Side Condominiums
The boutique condominium building at 40 East End offers a modern take on the architectural traditions of the Upper East Side. The building's façade is an ode to the brownstone houses New York City is known for. The large casement-style windows are common in 20th-century New York City mansions.
40 East End was designed to fit seamlessly with the architectural styles found in the Upper East Side. Our luxury New York condos contain all the amenities of a modern facility, paired with an exterior that reminds us of days gone by. To learn more about 40 East End's architecture, design, and vision, go to 40eastend.com.
Journal Archive