The Charm of the Upper East Side
The Upper East Side has long been known for its distinct classiness and for being a top residential destination for NYC's wealthy and elite. Although many think of the neighborhood's old money image and quiet, conservative charm when the name is mentioned, there is much more to it than that.
It's where residents enjoy long-running casual to fine dining culinary establishments that rival the best in other boroughs and the thriving art culture of Museum Mile.
A trendy youth-driven renaissance is also occurring in the eastern side of the neighborhood where the Upper East Side condominiums at 40 East End are located. There is a lot to explore and love in this famous urban expanse.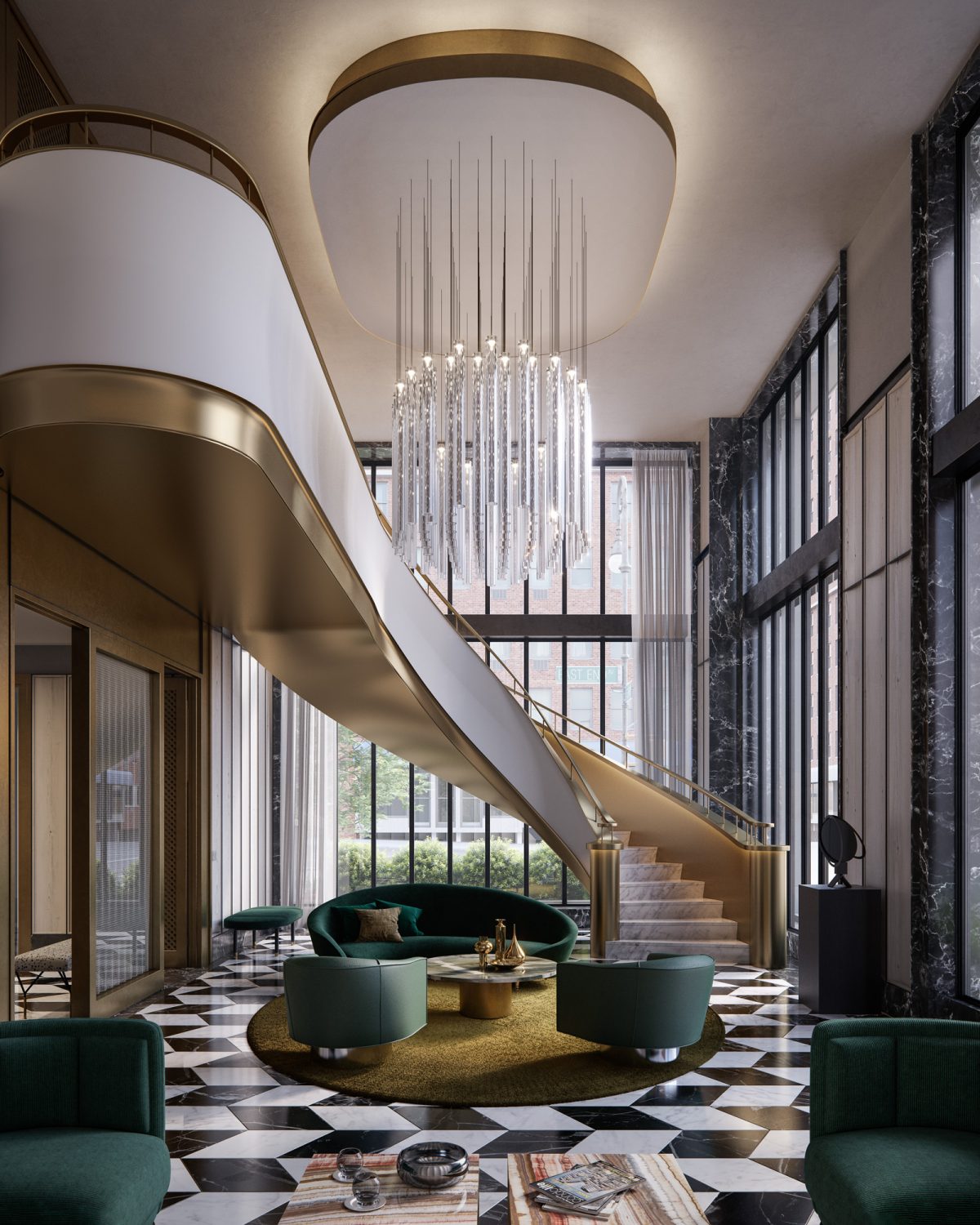 A Calmer and Quieter Vibe
Although First and Second Avenue are often bustling with activity due to the large concentration of restaurants, bistros, coffee shops and sports bars, there is a calmer, quieter and more reserved vibe along many of the tree lined residential streets, providing some much-needed relief from the bustle.
The luxury Manhattan condos in the neighborhood offer the balance of being within a close destination of some of Manhattan's most coveted attractions, from the Guggenheim to Central Park, while also offering access to well-maintained clean sidewalks, lovely historic architecture and manicured greenery.
This calmer ambiance offers a desirable residential destination for young professionals, influencers, artists, entrepreneurs and others who seeking something a little different from the typical fast paced New York lifestyle.
A Mix of New and Old Culinary Establishments
There's something unique about entering one of the long-running restaurants that have helped to shape the Upper East Side into what it is today – such as the Heidelberg Restaurant or Schaller & Weber in Yorkville.
This pair of restaurants still stand as a distinct representation of the German influence on Yorkville and are one of the top places to enjoy authentic cuisine from the country including bratwurst, house-made pates, pretzels, mustards, cold cuts and more.
Newer destinations such as Boqueria Spanish Tapas Bar provide modern European flair, offering Catalan cuisine made with seasonal local ingredients and the creativity of passionate chefs like Marc Vidal.
Here is where you can capture the vibrant energy of a Spanish tapas bar with perfectly made small plates covering Pintxo de Carne (steak skewers, hazelnut romesco, salse verde) to homemade chorizo, Colorado lamb meatballs and rotating happy hour specials.
This of course is just a small sampling of the impressive variety of old-school and newer culinary establishments that can be found right outside the door of Upper East Side condominiums.
Classic Art, A Fascinating Cuisine Culture and More
Outside of the nearly endless foodie exploration to be had on the Upper East Side, Museum Mile is home to some of the most sought-after art destinations in the city, including the MoMA, Guggenheim, Otto H. Kahn House, the Jewish Museum and more.
Many other lesser known art establishments are just minutes from 40 East End's Upper East Side condominiums. See why so many people from all walks of life have decided on making 40 East End their new home on the Upper East Side and Contact Us today for more details on condominium availability.
Journal Archive